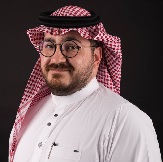 Eng. FAISAL M. ALROUMI
Intimaa today has a new entity that combines experiences from the past with present ambitions to build a prosperous future. Now, as we set out on a new journey, we aspire to provide integrated real estate services in accordance with the highest international standards in order to fulfill the requirements of the real estate market in the Kingdom of Saudi Arabia.
The name Intimaa, has come from our quest for excellence. It is derived from our heritage and conveys the essence of our continuing quest to spread the spirit of creativity and innovation among our employees.   
Our name reflects the pride of the Bin Mahfouz family in their adherence to Islamic values and we, in turn, take pride in this company belonging to a distinguished family that is highly respected in Saudi society. It also reflects our pride in the employees who are our valuable asset. As the link between the past and future it is the dedication of our employees that will enable us to achieve our ambitions for a successful future. Moreover, Intimaa expresses pride in our partners, our community, and our beloved country.